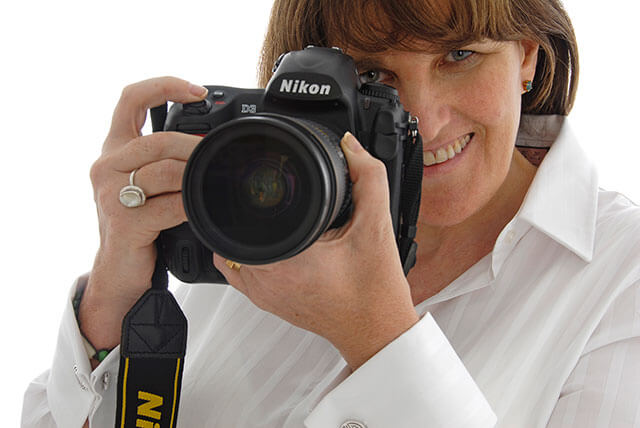 Michelle Chaplow is an award winning British hotel photographer with 30 years experience in the field of both travel and hotel photography. Michelle has accrued a comprehensive collection of published works, including two books.
The last 12 years of Michelle´s career has been exclusively dedicated to the niche market of commercial hotel photography, her aim; to capture the very essence of luxury and historic hotels worldwide and to help her hotel clients increase their conversions and revenue with quality hotel photography
Michelle is a member of the Royal Photographic Society of Great Britain, an Associate Photographer for The Most Famous Hotels of the World, an Approved  Photographer for Historic Hotels of America. She studied fine art photography at Seville University, The Contemporary art Museum in Malaga and has recently completed a course with the MoMA ( Museum of Modern Art) in New York.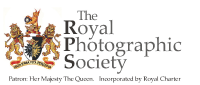 "Travel and change of place impart new vigor to the mind."
This quotation by Seneca is certainly true for Michelle who has had the privilege and pleasure of photographing hotels in Asia, Africa, Europe, Australia and America – visiting over 60 countries along the way.
Michelle firmly believes that when you love what you do life′s journey becomes intrinsically fascinating. Photography is Michelle′s passion – not just her career.
Her work has appeared in books, newspapers, advertising campaigns, online publications, brochures, billboards and numerous international travel and lifestyle magazines.
Capturing the essence of a luxury hotel requires specialist experience in many areas of photography – architectural angles, night photography, lifestyle imagery, working with models, environmental portraits of staff, food photography, lighting for interior and exterior shots and capturing that special light in the early morning and late afternoon.
The Hotel Essence Photography team includes lighting specialists, food specialists, art directors, stylists and even journalists, all with a wealth of experience in photographic assignments and comissions. Michelle′s impressive experience in this niche market – and that of the team behind her – places Hotel Essence Photography in a unique position to manage luxury hotel projects around the globe. To view a selection of hotel imagery please visit the Hotels page.
Awards, Keynote Speeches and Exhibitions
2022 Keynote speech delivered at the Historic Hotels Worldwide conference in Alabama, USA
Demystifying the new visual narrative for historic hotel photography
Michelle Chaplow as a subject matter expert, delivered a speech on Historic Hotel Photography at the Historic Hotels Annual Conference. The conference was held at The Grand Hotel Golf Resort and Spa (Est 1847), situated in, Point Clear, Alabama USA. November 14 – 18, 2022
The Historic Hotels Annual Conference is the only global educational conference for owners, general managers, asset managers, and other senior leaders and decision makers of historic hotels.
A session is dedicated to worldwide trends and tendencies in historic hotel photography
As an expert luxury and historic hotel photographer, Michelle has over 25 years of worldwide professional experience working with global brands and independent properties. Michelle´s knowledge of current trends in hospitality combined with her expertise in historic hotel photography enable her to provide very practical, easy-to-understand advice for heritage hotels.
2021 Approved photographer for Fairmont Hotels & Resorts
Fairmont Hotels have confirmed that Michelle Chaplow is now a Fairmont-approved photographer. "I am really thrilled about this as Fairmont have very high standards of photography and exacting guidelines. Many of their hotels are historic and I so enjoy capturing the essence of both luxury & historic hotels." Fairmont part of the Accor group. The Fairmont collection also includes iconic properties such as The Savoy in London, The Fairmont San Francisco and the magnificent The Plaza in New York.
2018 The importance of Visual Repuation for Historic hotels
Keynote speech and Academy session by Michelle Chaplow on "The importance of Visual Reputation for Historic hotels" The Historic Hotels Worldwide Conference in Colorado USA 2018
2017 Guests Can Check Out of Your Hotel Before They Check In, Based on the Quality of Your Hotel's Photos
Historic Hotels of America Annual Conference Omni Homestead Resort, Hot Springs Virginia 2017.
2015 Approved Photographer for Historic Hotels of America and Historic Hotels worldwide.
Michelle Chaplow is now an approved photographer for Historic hotels of America. Founded in 1989 by the National Trust for Historic Preservation, Historic Hotels of America identifies quality hotels that have faithfully maintained their historic status, authenticity, sense of place, and architectural integrity in the United States.
She is also an approved photographer for Historic Hotels World Wide Historic Hotels Worldwide™ this prestigious organization is dedicated to promoting heritage and cultural travel to prestigious historic treasures worldwide.
2014 Keynote speaker at The Preferred Hotels Group Annual Conference
Michelle Chaplow delivered her speech to an audience of 350 hotel owners and managers at the PHG Global Conference which took place in Pebble Beach, California, on 3-7 November 2014. Other keynote speakers included Arianna Huffington of the Huffington Post and Terry Jones, founder and former CEO of Travelocity.com, Chairman of Kayak.com, and CIO of Sabre. Keynote title "Photography essentials for the digital marketplace".
2014 Keynote speech delivered at the Historic Hotels of America Annual Conference
"Your presentation in New Delhi, India, at the Preferred Hotel Group Annual Conference was one of our all-time favorites, and we would love to see if your travel schedule would perhaps accommodate another speaking engagement for the Historic Hotels of America Annual Conference, September 30-October 2, 2014, at The Hotel Hershey in Hershey, Pennsylvania, USA." Cindy L. Taylor Vice President, Corporate Projects, Preferred Hotel Group. Read more.
2014 Merit of Excellence in 7th Annual Photography Masters Cup
Michelle Chaplow was presented with the 7th Annual Photography Masters Cup a Merit of Excellence in the category of Architecture, an Honorable Mention in Fine art and 5 nominations in Advertising, Architecture, Fine Art and Silhouette at a prestigious Nomination & Winners Photoshow webcast on Saturday, May 3, 2014.
2013 TED Talk
Michelle gave a keynote speech at TEDx Marbella on the Importance of photography for Luxury Hotels and destinations
2013 Merit of Excellence for Architectural photography at the International Colour Awards, Photography Masters Cup.
This is the leading international award honoring excellence in color photography. Michelle received her Merit of Excellence award in the Professional Architecture section for the image "Bathtub at Dawn" The photograph was shot on location at the Dolder Grand hotel A five star hotel in Zurich, designed by world famous architects Forster+Partners. Michelle, in the same competition, also received an honorable mention for her work entitled "Hannah".
2012 Official photographer for the Spanish Paradors.
In 2012 Michelle signed a three-year contract to be an official hotel photographer for the Spanish Parador hotels. Paradores de Turismo de España is a chain of Spanish luxury hotels, founded by King Alfonso XIII of Spain in 1928. These unique hotels, created to encourage tourism, are often in castles, palaces, fortresses, convents, monasteries and other historic buildings.
2012 Keynote speaker at The Preferred Hotels Group Annual Conference in New Delhi, India
Michelle Chaplow gave a keynote speech of the importance of photography in the Luxury hotel sector at the Preferred Hotels Group Annual Conference in New Delhi, India.
2012 Nominated in seven categories in the Black & White Spider Awards.
Michelle received seven nominations in the professional categories of the 7th Annual Black and White Spider Awards, the leading international award honouring excellence in black and white photography.
2012 Diploma in International Contemporary Photography
This course was organised by the Center for Contemporary arts in Malaga – CAC Málaga and the Fundaci´n Valentín de Madariaga in Seville. "The Pool of Life" was Michelleprime;s final project for the course, her work was projected to an audience at the Contempoary Art museum in July 2012.
2004 Visions of Andalucia (solo exhibition)
David Clarke Head of photography at the Tate in London wrote: "A beautiful exhibition, which really captures the essence of Spain".
2001 The Ortiz Echagüe Prize
In 2001 Michelle was awarded an honorary mention in the Ortiz Echagüe Prize from the Spanish Ministry of Tourism and Commerce. The honorary mention related to her work in the field of promoting Spanish Tourism.
(BOE Reference 031 5/02/2001 Sec 3 page 4336).
Michelle congratulated by the King and Queen of Spain
Michelle had the honour of being presented to HRH King Juan Carlos and Queen Sofia of Spain at the Zarzuela Palace in Madrid at the end of her photographic assignment for the Washington Library of Congress.
Turespaña -the Spanish Tourist Board
In 1995 Michelle was awarded the prestigious State Photography Contract by Turespaña to document the coastline from Alicante to Huelva.
Fairmont Hotels
Mandarin Oriental hotels
Preferred group Hotels
Oberoi hotels
Kempinski Hotels
The Wellesley Hotel
Finca Cortesin Hotel
Le Meridien
La Maison Blanche
Precise Hotels & Resorts
Napa Valley River Inn
Elle España
Conde Nast traveller
National Geographic Travel Guides
The Most Famous Hotels in the world
BA inflight magazine
KLM inflight magazine
Med Life
GEO
AA Travel Guides
BBC Worldwide
BBC Books
Daily Telegraph
Sunday Telegraph
The Mail on Sunday
The Sunday Mirror
Independent
The Financial Times
Library of Congress
Spanish Tourist Board
Dorling Kindersley Guides
Home Beautiful, Sydney
Good Holiday Guide
Privileges Cruise magazine
Business Life
Bell Europa, Milan
Thomas Cook