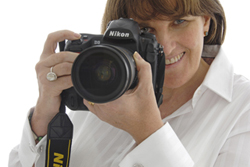 MICHELLE CHAPLOW
Professional photographer, Director and Founder of Hotel Essence photography
Michelle has 25 years experience in the field of luxury hotel and travel photography. She is passionate about all aspects of photography and especially the Hotel Essence project.  Read Michelle Chaplow's Bio.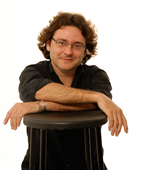 JOAQUIN ALARCON
Assistant Photographer
Joaquin has more than 20 years experience in working alongside Michelle on various locations around the world and in her studio. He loves working with models, is passionate about architecture and enjoys travel. A great team player. Joaquin studied Fine Art and Photography at Seville University.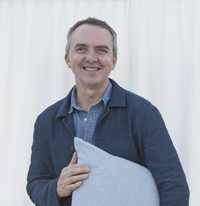 ALLAN JAMES STUART
Stylist

Allan has 20 years experience in commercial and editorial styling for international magazines and corporate clients. His assignments include luxury and historic hotels. Allan is Scottish by birth and has resided in Barcelona for the last 20 years.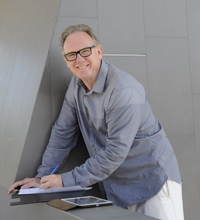 CHRIS JOHN CHAPLOW
Production Manager

Chris works alongside the crew providing a valuable planning resource, ensuring that the photo shoot runs according to schedule. He oversees the logistical aspects of the project. His technical knowledge of the photography equipment and back-ups, contribute to the smooth running any hotel photography assignment.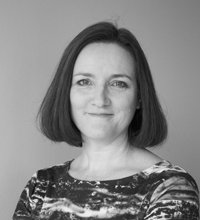 ROSEMARY TRIGG
Marketing Communication Specialist

Rosemary Trigg is an accomplished Marketing Communication Specialist, who has launched and supported the positioning of luxury hotels and resorts throughout her career. With a wide international experience for brands such as The Ritz-Carlton Hotel Company, The Leading Hotels of The World and Fairmont Hotels as well as with independent luxury hotels in Spain. She combines a strategic view with a hands-on attitude and the know-how to get the message across for her clients.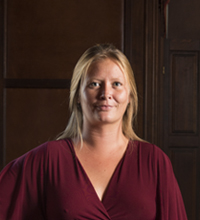 SARAH GATWARD
Graphic Designer

Sarah is a genuine all-rounder and born multi-tasker who brings a high level of organization to any photo shoot, creating schedules, downloading/sorting images on-site and working on post production. In addition she works as an in-house designer and studied Graphic design at the University of Derby.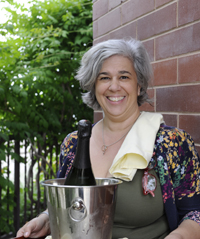 ELENA PONS CRAIG
Stylist

Elena has a passion for food and room styling and has worked in the commercial photography industry since 1996, including experience as a product coordinator.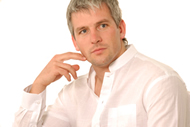 DAVID DOYLE
Assistant Photographer
David has worked in conjunction with Michelle in numerous European assignments over the last decade. He has considerable experience in lighting and food styling. A keen sailor and skipper he crosses the Atlantic at least once a year – loves travel and culture.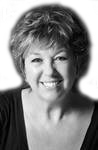 DENNIE PASSION
Hair and Make up Artist
Dennie's impressive portfolio includes ten years in fashion advertising and television contributing to markets in Miami, Sydney, Paris and London. Her Editorial credits include Vogue, Details, The Face, Elle, Harpers and Queen, Vanity Fair and Marie Claire. Dennie was a design artist and consultant to Trucco cosmetics and Rimmel London. Her most recent celebrity clients have been Mr Tony Blair, Jamie Oliver and Miss Dita Von Tesse.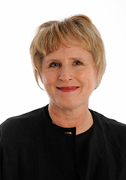 ANNIE BENNETT
Writer – Hotel reviews
Annie has been writing for the travel sections of UK national newspapers and magazines for around 18 years. She is the Spain expert for The Telegraph, for whom she regularly reviews hotels. She also writes about hotels for Elle and Red magazines, as well as for Time Out and National Geographic guidebooks.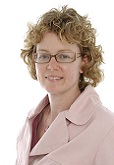 FIONA FLORES WATSON
Travel Writer and hotel reviewer
Fiona is a travel writer whose area of expertise is Andalucía. As the Telegraph's local expert, she has stayed at and reviewed a large number of hotels both in Seville and around the region. Her hotel features have also appeared in Condé Nast Traveller, Sunday Times Travel Magazine and Red. In addition, she has been Social Media Manager and Editorial Consultant for several high-end hotel and travel companies in Andalucía. Fiona has also worked on an editorial basis for clients such as Sofitel, British Airways and Virgin Atlantic.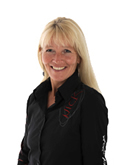 CHERYL GATWARD
Art Director
Cheryl has worked for many international clients – including the British Government, the Commonweath Secretariat and the Centre for Development of Enterprise. Cheryl is a perfectionist and her eye for detail and constant creative energy bring a unique look to every project she is involved with. From Art direction, production, co-ordination of props to storyboard creator, Cheryl carefully guards and enhances the clients image.
In her work as an art director Cheryl has had plenty of experience when it comes to digital work flow from camera ready images – downloading, key wording and cataloging to print – and also organising the photo shoot schedules. Cheryl and Michelle have collaborated for over 20 years on photographic projects.
PAM ELSON
Stylist
British journalist and stylist Pam Elson covers the fields of travel, interior design and gastronomy for glossy magazines and websites. She has worked as a stylist alongside many international photographers in London, France and Spain. The goal of photo hotel styling is to make a photograph look as though there wasn't a stylist involved – naturally beautiful. This art involves a mastery of color, composition, style and design. Pam works with art directors, photographers, clients, project managers and others to communicate the desired impression. College educated she went on to work at the UK's best selling woman's magazine title, specialising in home, food and lifestyle, and has worked for some of the UK's major companies. She now continues to work in the field of styling for both international and European hotel and media clients.