The Raffles Hotel, Beijing, China.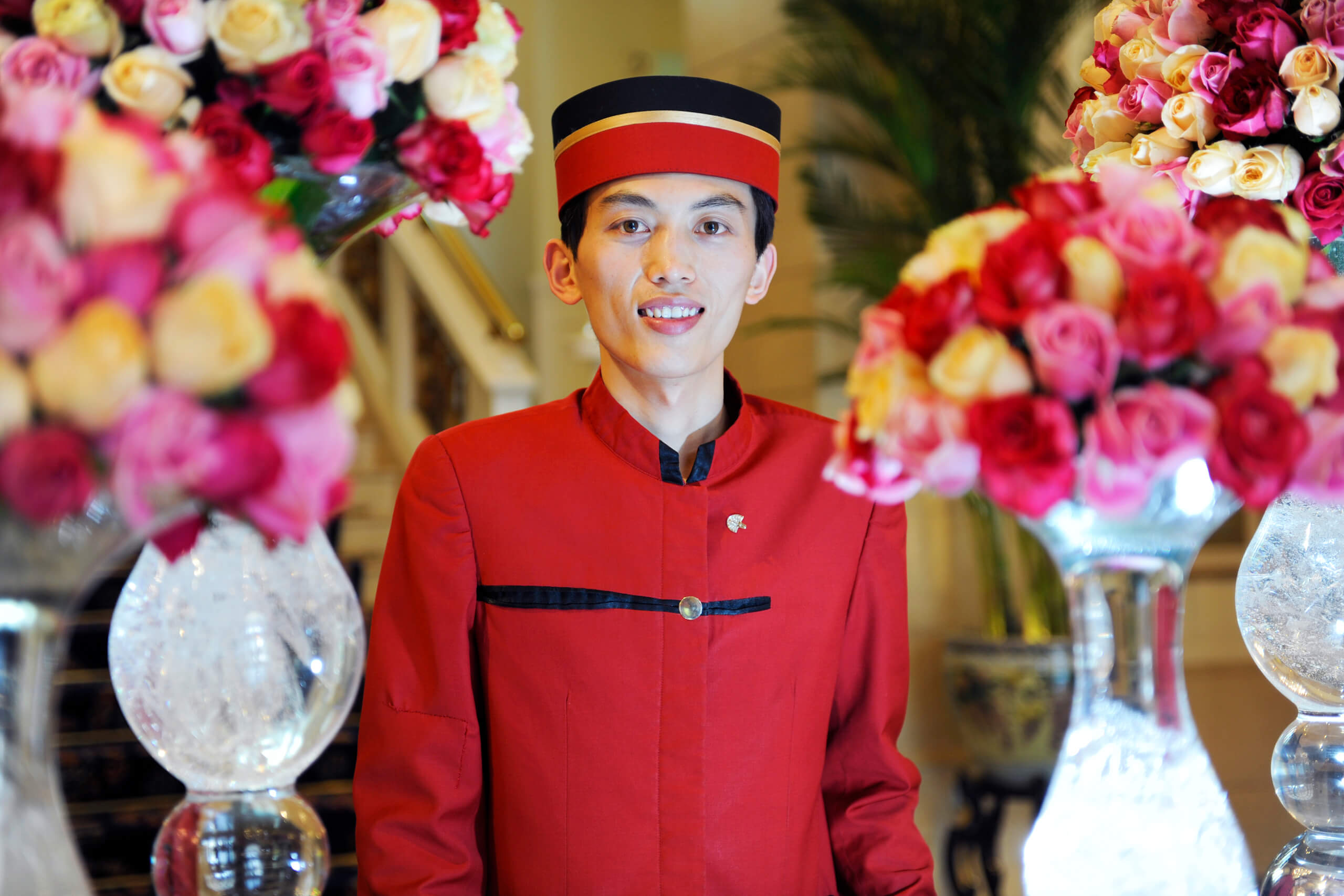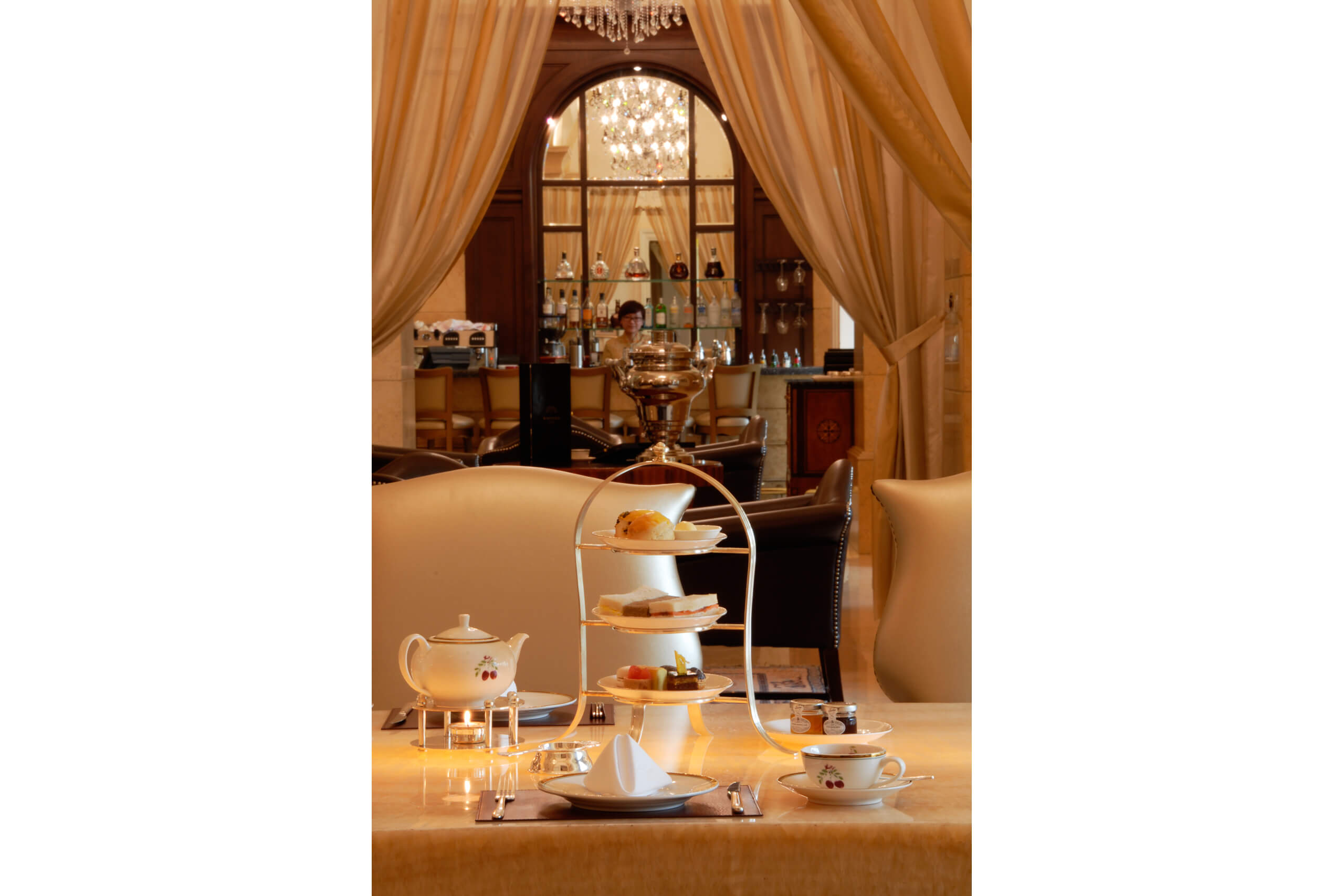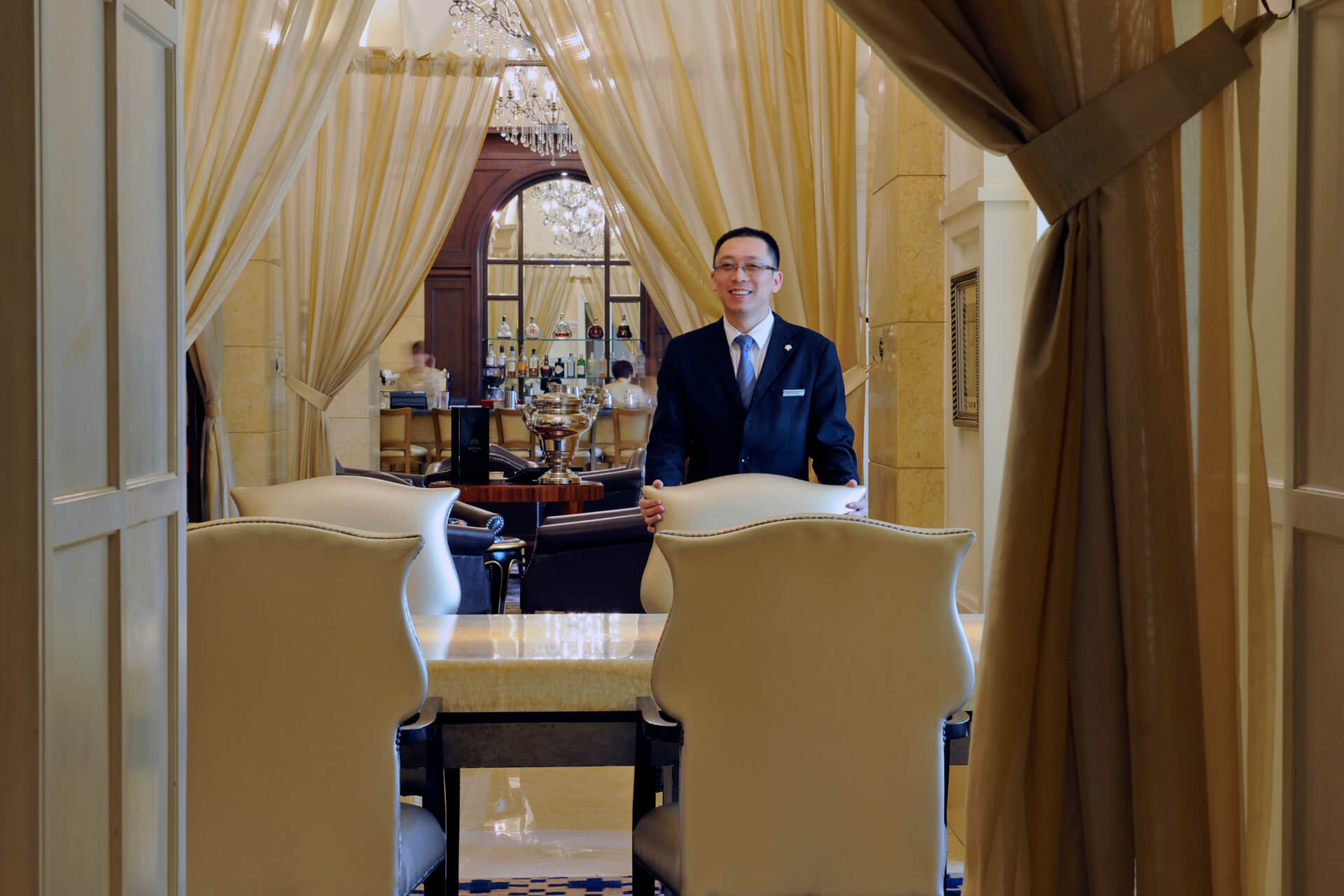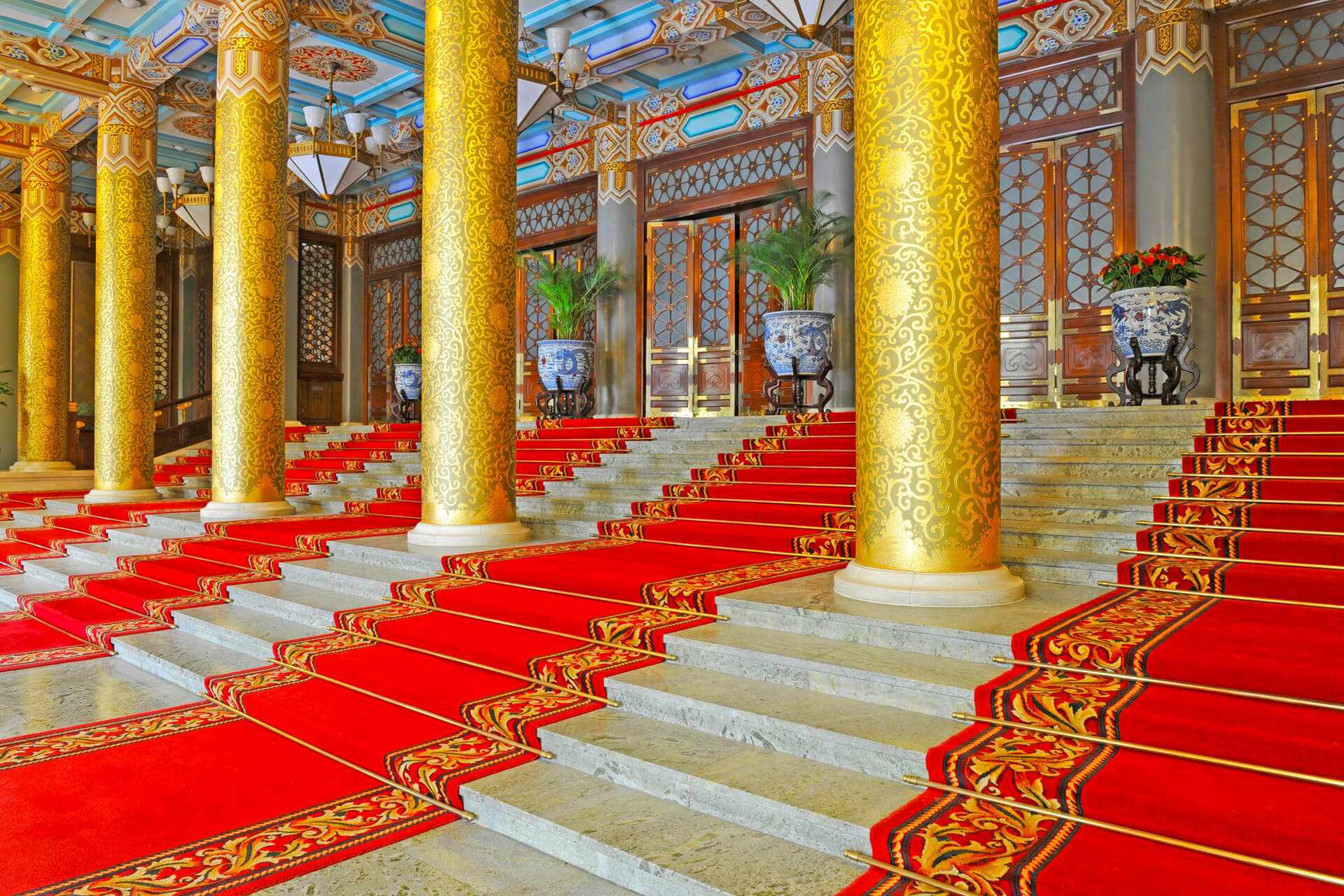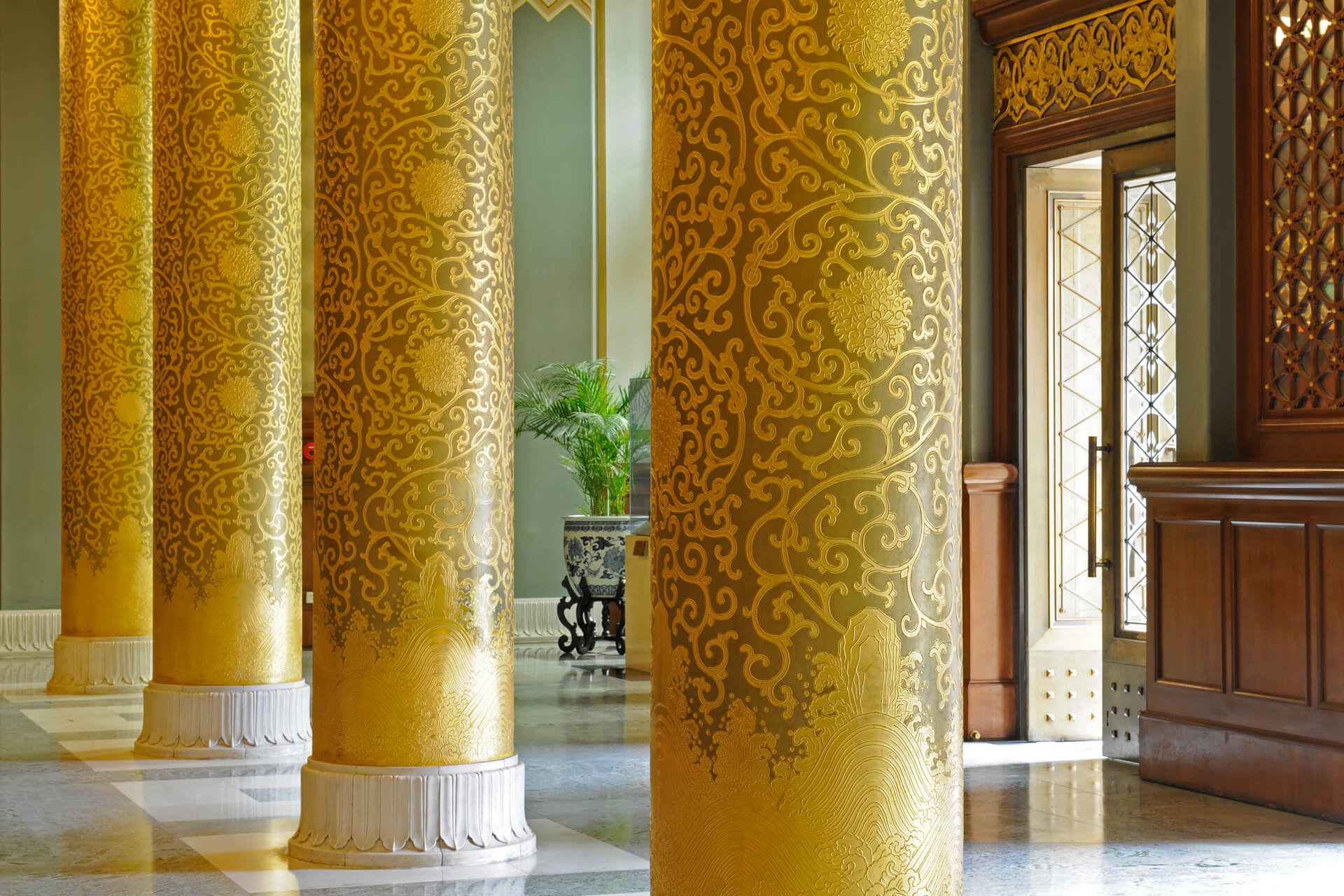 1-MVC130180751rafflesbiejing
5-MVC130180233rafflesbeijing
4-MVC130180160rafflesbeijing
2-MVC130180535rafflesbeijing
3-MVC130180553rafflesbeijing
Hotel photography
Simply stepping through the revolving doors of the Raffles Hotel, Beijing, is an experience. Greeted by a doorman, an abundance of flowers, regal staircase and scarlet-clad bellboys with pillbox hats and gold trim, you know intuitively that you will return.
During Hotel Essence Photography's time at the hotel, hospitality and architectural photography were key focuses of the shoot. Michelle Chaplow captured the hotel's smartly dressed staff, delicious traditional afternoon tea and neat dining areas featuring beautiful chandeliers, as well as the grand golden pillars in the hotel's entrance. The luxurious palette of red and gold is distinctive in China, and the Raffles does not disappoint in that regard.
The hotel experience
This historic hotel is a well-known hangout for well-heeled travellers visiting China. You can sense its past in the Writers' Lounge, a delightful space offering all-day dining, the most delicious afternoon teas, and live evening performances of Chinese harp (often referred to as a konghou), as well as classical piano. The hotel offers amazing breakfasts where Chinese dumplings, noodles, Chinese leafy greens such as bok choy and water spinach and exotic fruits are matched with international options, from English streaky bacon to the lightest French croissants.
As well as private dining rooms, the internationally acclaimed Jaan restaurant is an unmissable dining highlight, with 1920s décor, including crystal chandeliers and original dance floor; it has probably the best wine cellar in town, with over 200 vintages. There is even an adjoining "hall of the people", with golden columns and rich red carpets.
While you're in one of the hotel's bars, the signature Beijing Sling cocktail is a must-try. It was developed by an Englishman in the 1920s, five years after the birth of the infamous Singapore Sling at the Raffles, Singapore hotel. The Beijing Sling is vodka-based (unlike the original gin-based Singaporean version), balanced with the delicate flavours of honeydew melon and peach.
John Spooner, the Raffles Beijing ambassador (essentially a super concierge-cum-manager), sits in a high-backed throne of a chair and is a born storyteller who will save you hours of planning time. A sommelier by training, he will listen to your requirements and plan your itinerary, even offering to personally escort you around this fascinating city. From the sunrise flag-raising ceremonies at Tiananmen Square to Wangfujing Night Food Market, both just a five-minute walk away, John is your true gentleman guide and travel advisor. He is not alone in his skill; through the rest of the staff, who wear beautiful silk Chinese robes, the longevity of the hotel goes hand in hand with experienced personnel – you are in excellent hands.
While leading Hotel Essence's shoot, photographer Michelle Chaplow was in residence for four nights in the Cartier-Bresson suite, appropriately enough as it is named after the renowned French photographer who visited the hotel.
Raffles Beijing hotel history
Raffles Hotel is a spectacular historic property in the Chinese capital. Its original building was opened in 1900, but subsequently rebuilt in 1917. In 2006, its doors were finally opened as Raffles Beijing Hotel, after a phase of renovation.
In Beijing, where buildings get ever taller and the future seems ever closer, the Raffles has one hotelier's ace card to play; it has a history – a century of it – which is one commodity that money can't buy. Occupying part of the original Beijing Hotel, which dates from the early 1900s, Raffles Hotel Beijing is an icon of the city's historical heritage.
This venerable salon has hosted and entertained the likes of writers Rudyard Kipling, Joseph Conrad, and Noel Coward; Irish playwright George Bernard Shaw; influential American journalist and China specialist Edgar Snow; Indian poet Rabindranath Tagore; and numerous Chinese and international politicians (including Vladimir Putin), as well as other dignitaries, from David Beckham to royals such as Princess Anne and Prince Albert of Monaco. A host of interesting old black and white framed photographs adorn the walls, each telling its own tale of an illustrious past visitor.
The complete history of Raffles Hotel Beijing, a Select Member of The Most Famous Hotels in the World, can be found  here.