Michelle Chaplow as a subject matter expert, delivered a speech on Historic Hotel Photography at the Historic Hotels Annual Conference. The conference was held at The Grand Hotel Golf Resort and Spa (Est 1847), situated in, Point Clear, Alabama USA. November 14 – 18, 2022
The Historic Hotels Annual Conference is the only global educational conference for owners, general managers, asset managers, and other senior leaders and decision makers of historic hotels.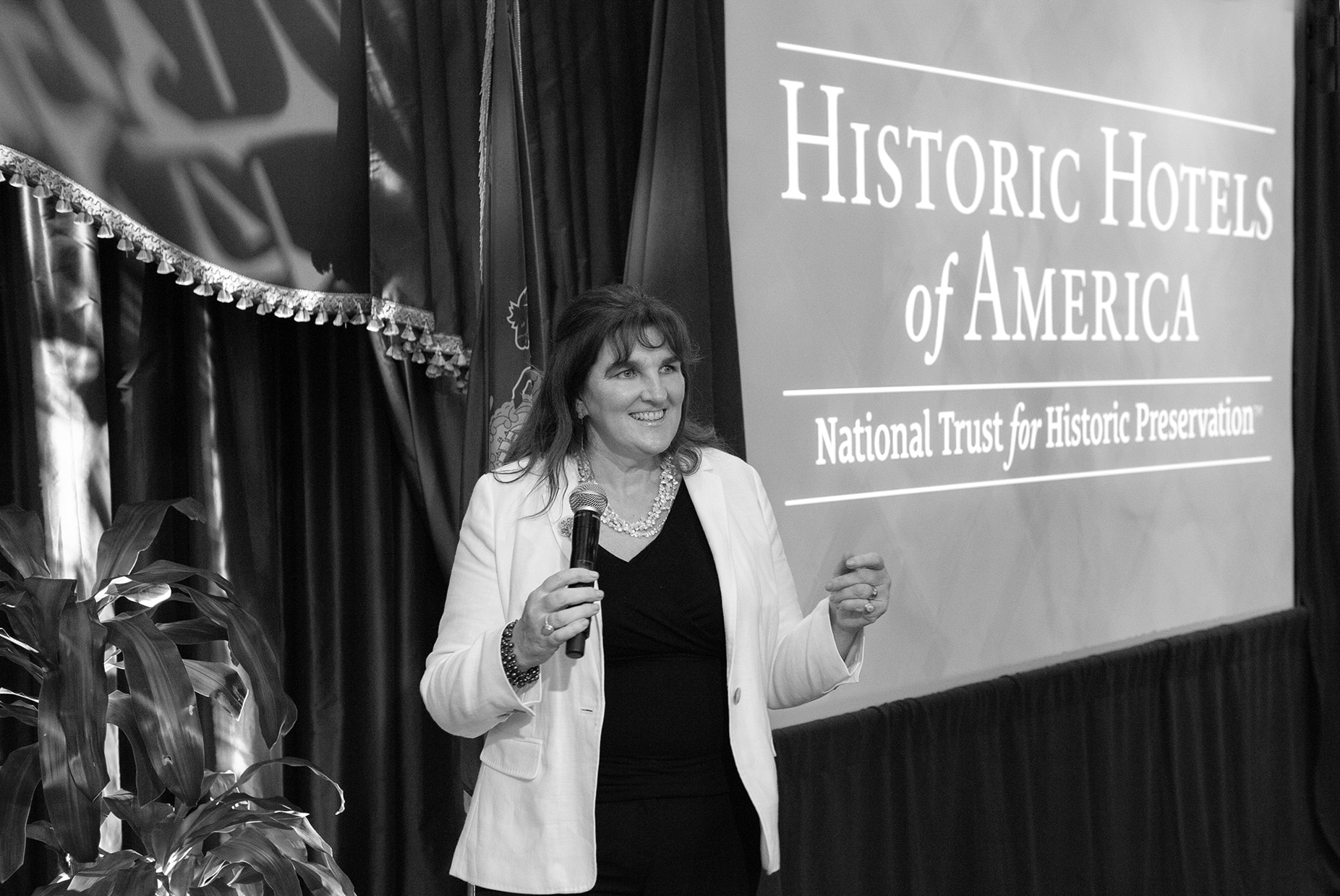 A session is decicated to worldwide trends and tendencies in historic hotel photography
As an expert luxury and historic hotel photographer, Michelle has over 25 years of worldwide professional experience working with global brands and independent properties. Michelle´s knowledge of current trends in hospitality combined with her expertise in historic hotel photography enable her to provide very practical, easy-to-understand advice for heritage hotels. 
Academy: Demystifying the new visual narrative for hotel photography with insights specifically for heritage hotels 
Subject Matter Expert: Michelle Chaplow, Founder, Hotel Essence Photography   
There are important changes afoot in the field of Historic Hotel Photography.  Ask yourself: Does your hotel imagery show the grandeur and opulence of your hotel, does its show what distinguishes your hotel from other hotels? Can you sense the fresh air? Does your hotel look like a place that you would like to work in? These are important questions. Hotel photographers must anticipate the challenges facing hoteliers right now. It's a fact that guests can check out of your hotel before they have even checked in based purely on the quality of your hotel photography 
Michelle spoke about new up-to-the-minute worldwide trends in historic hotel photography.  
She provided a guide to the new visual narrative for historic hotel photography with easy-to-understand advice specifically for heritage hotels. 
Key takeaways from the workshop: 
     ·   Valuable information that every heritage hotel needs to know right now about current trends and tendencies for historic hotels photography 
     ·   How you can attract new staff to your property with visual engagement 
     ·   How to make your historic hotel visually irresistible to the media 
     ·   Utilizing the history of your hotel to create an emotional connection with your guests 
     ·   A guide to the new visual narrative for historic hotel photography with easy-to-understand solutions for heritage hotels
For more infomation on the  conference of Historic Hotels of America and Historic Hotels Worldwide please visit the conference website