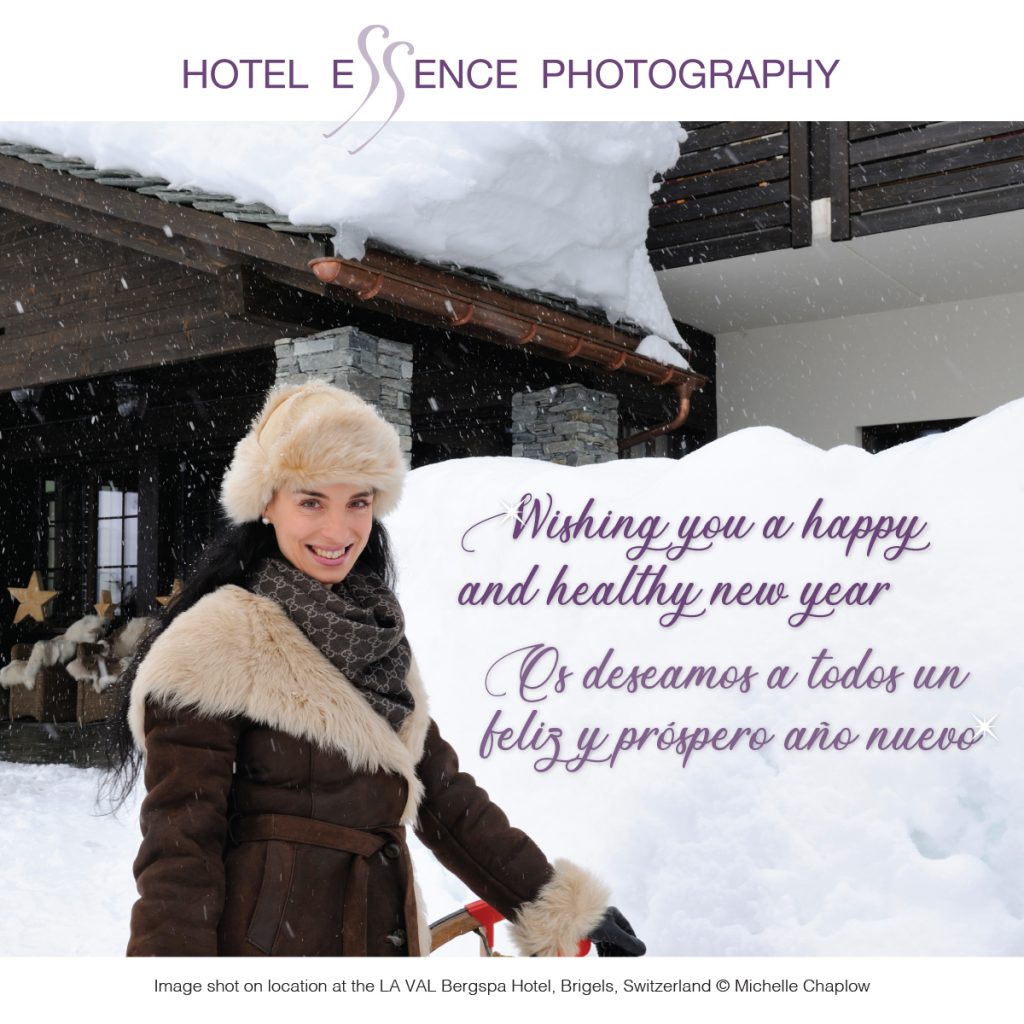 Our team at Hotel Essence Photography would like to wish you a very happy, healthy and prosperous New Year.
From sun-drenched beach locations to Swiss mountain snow-laden villages; we just love to capture your hotel scenes on camera. The image for our greetings card this year was shot at La Val Mountain Spa, just look at the abundance of snow.
As seasoned professionals we work all-year-around in partnership with hotel teams to ensure that we capture the photos you need. From meticulous preparation and planning through to post production we deliver a complete service, bringing flexibility and practical solutions developed over years of experience.
Hotel Essence Photography
–

capturing the essence of luxury and historic hotels worldwide.
All the best for 2021!
Michelle